Public, Private, Hybrid. Covered
The Multi-Cloud experts
Four Pillars of Focus for complete coverage of your needs

Cloud
Hybrid Cloud, fit for any purpose

Network & Security
Secure access to web and SaaS apps

IOT
Using data to be smarter

Workplace Modernisation
Agile teams and smart resource usage
Telstra Enterprise
Cloud Partner of the Year 2022
Plus, finalist in multiple categories
Too many choices for the cloud? Talk to us.
We understand that there is no one-size-fits-all solution. To get the best outcome, you often need to consider multi-cloud solutions that combine technologies and expertise.
Private, public, hybrid – each option has promises and pitfalls. Talk to an MSP that knows why and how these could work for you.

Market-leading expertise, from cloud to device
Cloud and Data Centre
Secure Agility has developed a secure, enterprise and government-grade cloud platform with our partners Cisco, Rubrik and Pure Storage. OurDC4 is a modern cloud collaboration that delivers data centre-as-a-service for our customers across three data centres, saving time and cost. OurDC4 is data centre to the power of four.

Perhaps Public Cloud is right for you?
Make the accessibility and scale of public cloud options work in your favour. We provide services in both Google Cloud and Microsoft Azure.


1. Enable

2. Transition

3. Manage
Professional Services
Leverage our technical expertise and knowledge to ensure you achieve the best-fit solution for your requirements.
Managed Services
Gain peace of mind with Secure Agility. We'll manage your ongoing back-end public cloud infrastructure services, so you don't have to.
Cloud out of control?
"The major challenge has now become melding not just the IaaS provider with the internal IT, but all the other disparate SaaS and PaaS providers, combined with the breadth of services now available such as containerisation and serverless computing. As in the past, the environment is going to get increasingly more complex. However, the basics are the same then, now and in the future."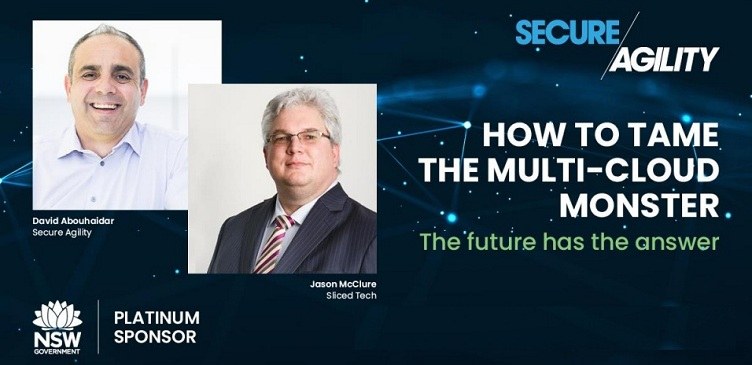 We've developed a suite of market-leading products