OurDC4
A data centre to the power of fourTM
Learn about the capability of our data centre
At a glance:
For
Government agency and Enterprise IT managers, CIOs and directors.

Who Need



Commercial and government application and infrastructure hosting in government-grade data centres.
We Offer




A complete and secure Data centre-as-a-Service with supported, enterprise-grade cloud server and storage infrastructure.
Delivering You




A secure, high-performance platform for business and government IT service delivery and digital transformation with high availability and predictable costs.
Take your data centre to the next level with OurDC4, a secure and integrated data centre-as-a-service built for the most demanding applications.
By integrating three unique partner technologies to build identical, standalone cloud environments, our investment saves you time and cost. Supported by Secure Agility and partners Cisco, Pure Storage and Rubrik, get the most out of your data centre with a complete DC-as-a-Service platform for enterprise and government.
Next-generation security: A new approach to security at the VM and application levels. Unintended access to applications from unexpected sources is denied by default.

Cloud edge and burst: Deploy workloads on demand without the risk of exposure, security, governance and connectivity in the public domain.

Geodiversity: Take advantage of geographic separation and redundancy across three data centres, each with identical configurations.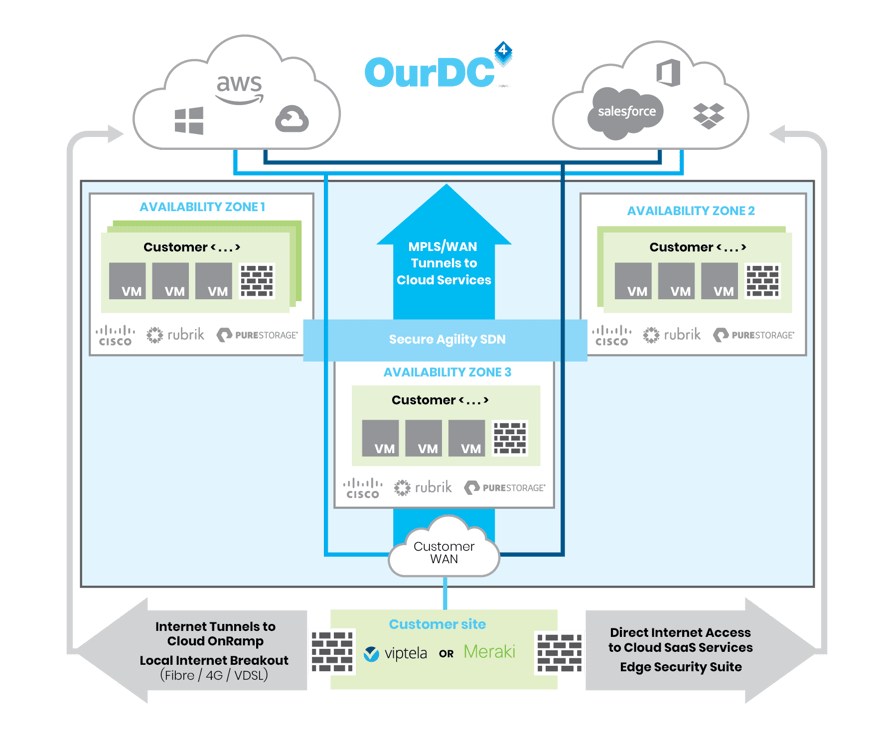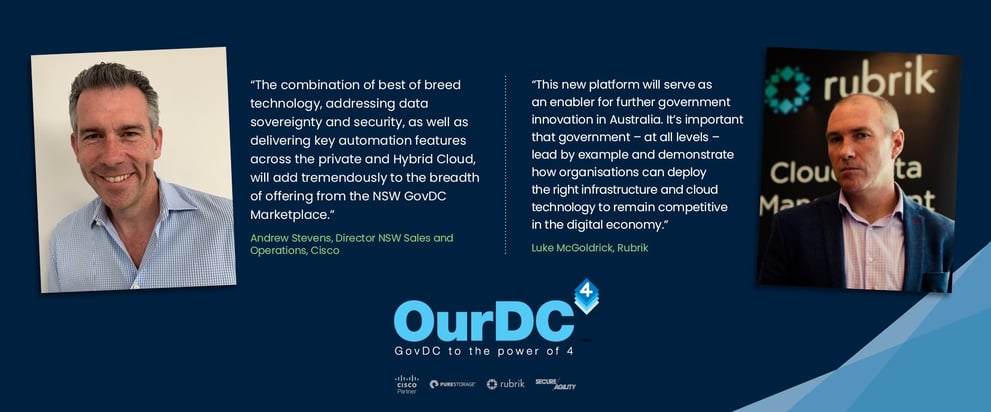 The power of 4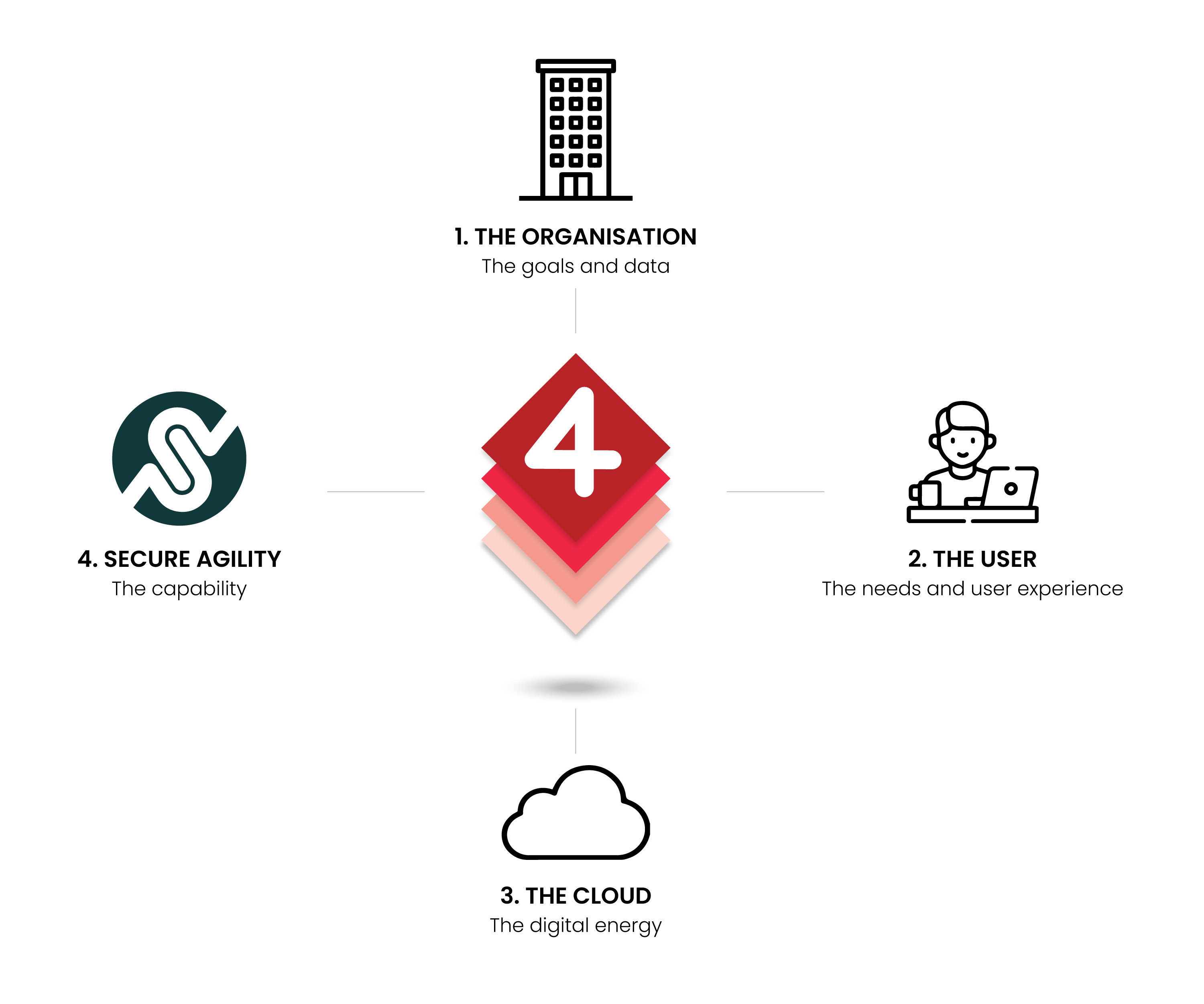 The Power of 4 combines the potential of the Organisation, the Cloud and the User, with the capability of Secure Agility.