SOCaaS
Managed Security Operations Centre
Your Security Operations Centre on demand
At a glance:
For


Organisations looking to ensure they have robust and reliable detection and responses to IT threats that would otherwise be too costly.
Who Need


A dependable process for prioritising and managing the flood of security alerts. Threats come in various forms, such as malware, phishing, ransomware, and other advanced persistent threats.


We Offer




A security operations centre (SOC) as a service, with agreed and consistent cost and service levels.
Delivering You




24×7 monitoring with the latest threat intelligence and security tools. Plus, ongoing proactive security posture advice based upon your environment.
SOCaaS is available at three levels
We offer an MSP model with licensing based on end-users, servers, and sensors (sites). Three different services are available: Managed Detection and Response, Managed Risk and Managed Security Awareness. You can subscribe to any, or all three, of the services at any point.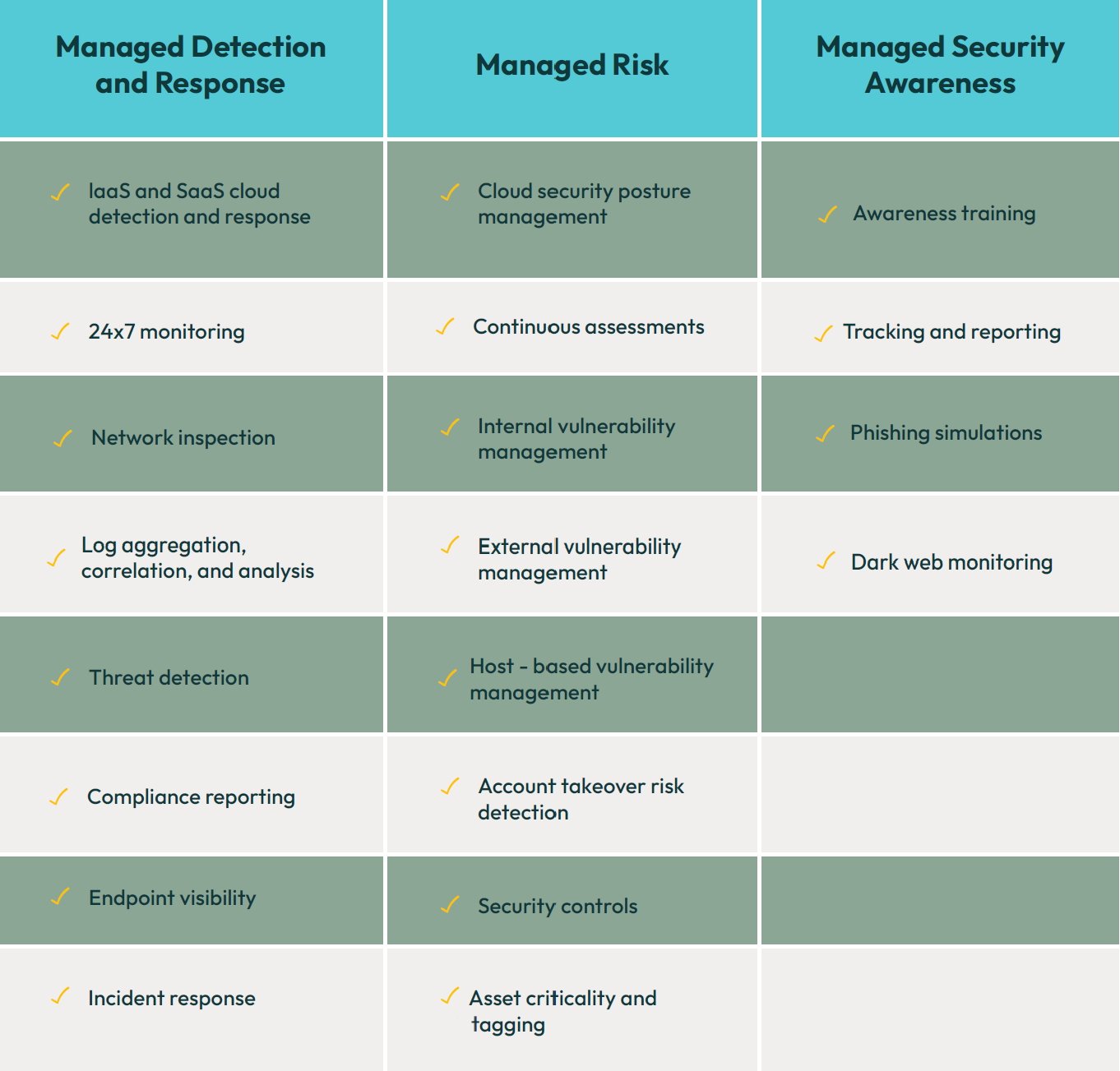 Why consider SOC as-a-Service?
A new era in Information Security Capability
Protecting your organisation against today's security threats is complex, and most organisations do not have the capability for their own Security Operations Centre (SOC).

Secure Agility SOCaaS powered by Arctic Wolf changes all that. Our SOCaaS handles all operational elements to provide a single source of log collection, 24×7 triage monitoring and a concierge team that helps you proactively, to constantly harden your security posture to meet security outcomes. e (SOC).

What's the Arctic Wolf difference?